A huge 'THANK YOU' to Freemasons Victoria for their $20,000 donation to Victoria Police Legacy!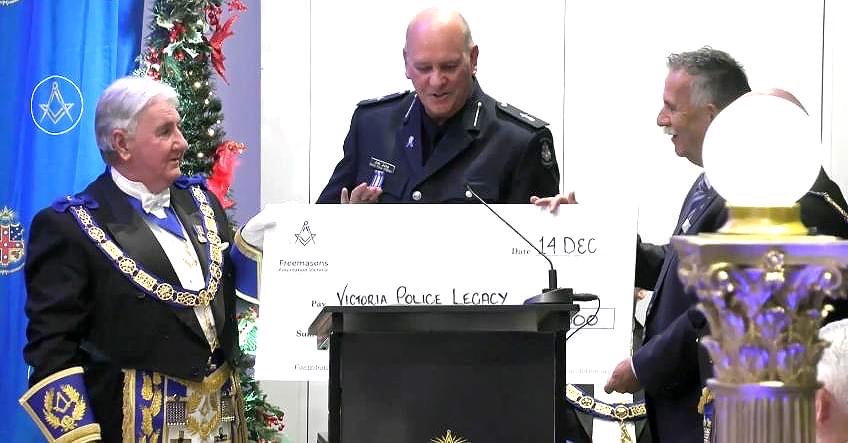 Published: Thursday 29 December 2022
Many thanks to Freemasons Victoria for hosting Victoria Police Legacy CEO, Lex de Man, and Board Member, Senior Police Chaplain, Rev. Jim Jung, recently at their Quarterly Communication. We were delighted to receive their donation of $20,000 which will go toward supporting young Victoria Police Legatees in 2023. Thank you!