Mental Health

Victoria Police Legacy recognises that Mental Health is a growing concern in the community and has a significant impact, not only on those suffering, but also for those who support them. Please find below resources and current information to inform and support our VPL Legatees.

Serving Victoria Police members can get support through Victoria Police Welfare. They have a range of services you can access. Click here for full details
OR

Blue Space https://www.bluespacewellbeing.com.au/ which is an online resource centre dedicated to helping those who protect us.

Police Veterans Victoria offer a Peer Support program. Peer Support is made up of former Victoria Police members who voluntarily provide confidential support to employees who have retired, resigned or been ill-health retired from the Victoria Police Force, or any other Police Force or Police Service. Peer Support is available to assist any former employee of Victoria Police who may be experiencing some of the following; Stress, Depression, PTSD and other mental health injuries. Click here to access their website.

Equipt is a free wellbeing app developed by The Police Association and Victoria Police, with input from members and leading health professionals. It is designed for current and former sworn officers, police employees and their families. Equipt will help strengthen your physical, emotional and social wellbeing. It will also put you in touch with help and support if you need. Equipt helps you:
• Develop healthy and sustainable lifestyle practices that enhance resilience
• Manage stressful situations, including distressing moods and thoughts
• Measure and track your wellbeing over time
• Plan for and take action to be well
• Get support when you need it
Click here to download the App from Google Play

Mindframe supports safe media reporting, portrayal and communication about suicide, mental health, alcohol and other drugs. A good resource to get the facts and get direction from when you are talking to others about these issues. Click here to access their website

beyondblue is an independent, not-for-profit organisation working to reduce the impact of anxiety, depression and suicide in Australia. Visit www.beyondblue.org.au or 1300 22 4636

headspace helps young people aged 12-25 years who are going through a tough time.
They assist young people and their families with mental health, physical health, alcohol and other drugs, and education and employment support. Visit www.headspace.org.au for more information.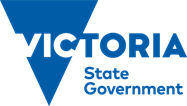 The Victoria State Government website lists various groups and organisations which specialise in Mental Health issues. Follow the links on www.health.vic.gov.au/mentalhealthservices/ for more information.