Join Victoria Police Legacy at the Belgrave Police Station Open Day this Sunday 27 November.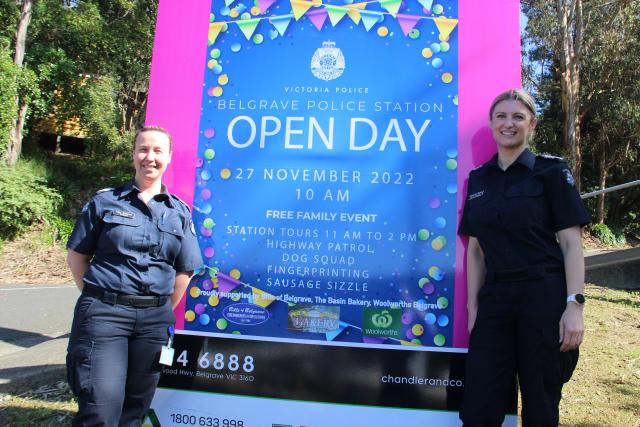 Published: Friday 25 November 2022
This free event will be held from 10am, featuring station tours from 11am to 2pm, a highway patrol car for children to look in, fingerprinting demonstrations and the police canine unit. We look forward to seeing you there!