Police Legatee Jan Winzler was honoured to attend a Victoria Police graduation as a special guest of VPL Patron and Chief Commissioner Shane Patton APM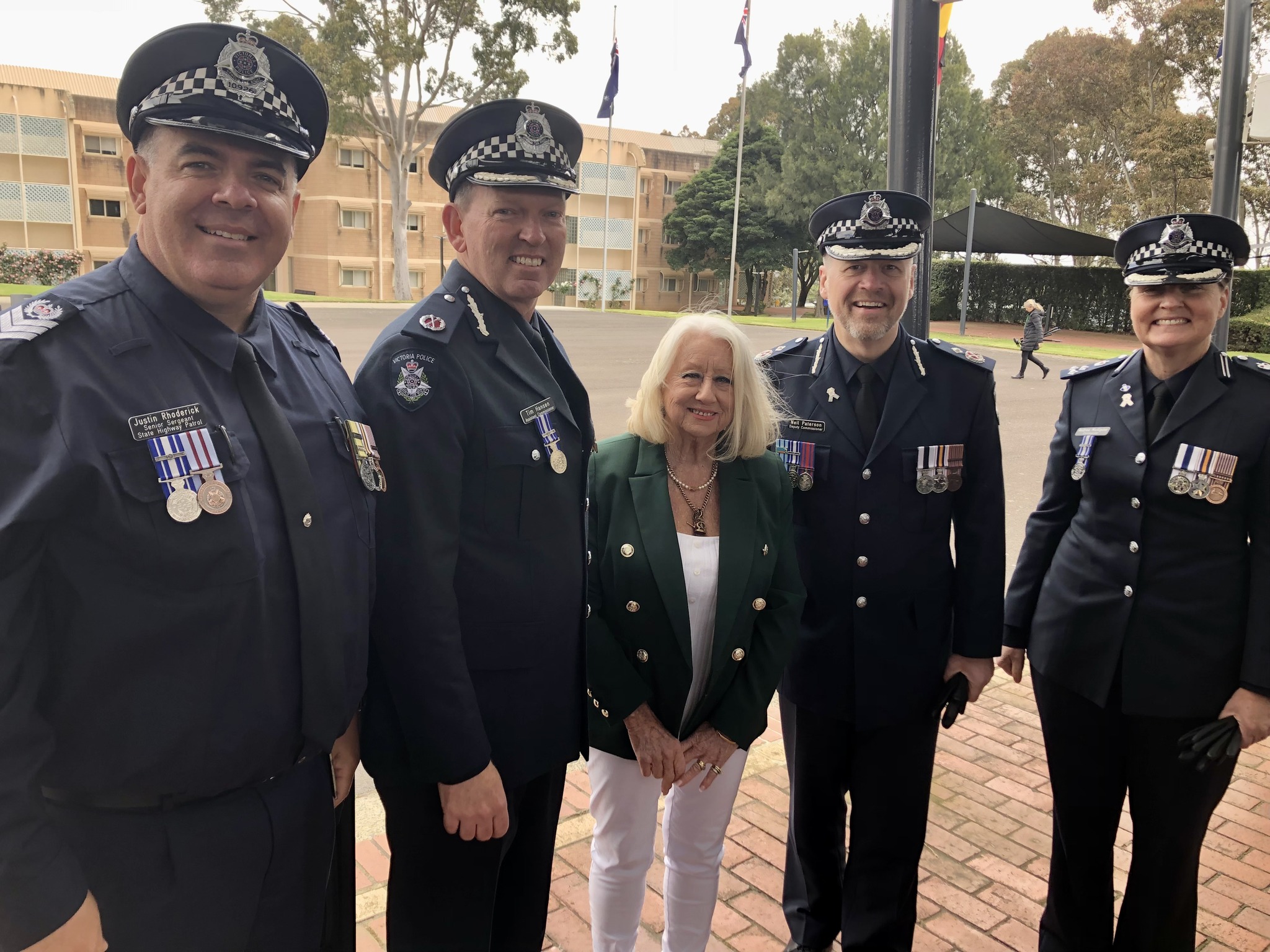 Published: Monday 20 November 2023
On Thursday 26th October, Police Legatee Jan Winzler was honoured to attend a Victoria Police graduation, hosted by VPL Ambassador Superintendent Frank Sells, as special guest of VPL Patron and Chief Commissioner Shane Patton APM.

VPL are grateful for the opportunity to have Police Legatees attend many Victoria Police Graduations at the Victoria Police Academy in Glen Waverley throughout the year. This connection activity for Police Legatees to the policing family was the initiative of retired Assistant Commissioner Kevin Casey APM, and we are grateful for the ongoing support to Police Legatees.

Assistant Commissioner Tim Hansen APM who was recently appointed to lead the People and Development Command has continued the tradition of inviting police legatees to graduations.