Police Legatees attend Western Region – Division 2 annual Medal and Award Ceremony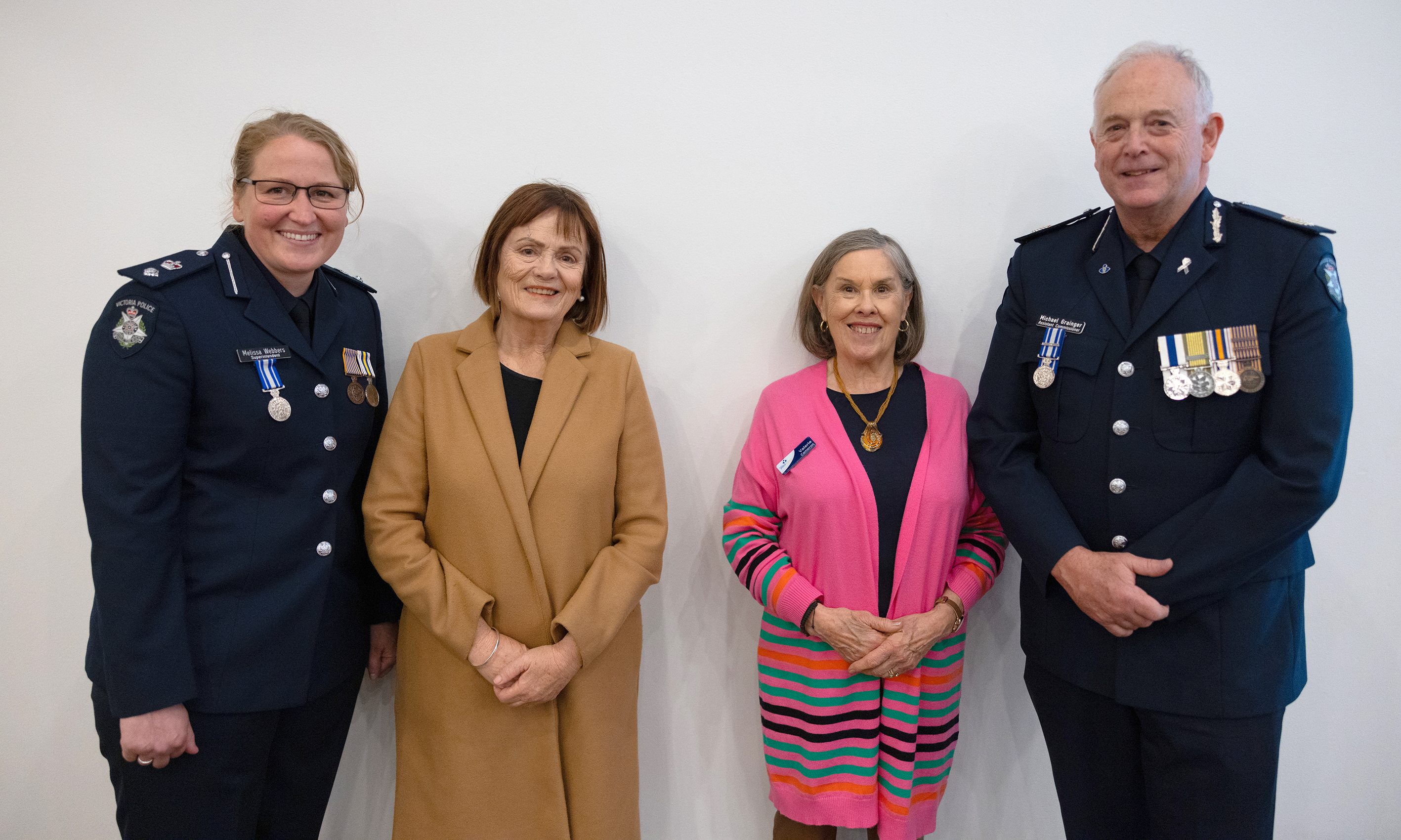 Published: Tuesday 21 November 2023
Western Region – Division 2 held their annual Medal and Award Ceremony on Wednesday 8th November in Warrnambool, and kindly, each year an invitation is extended to Police Legatees to attend and celebrate with Police members. This years' annual Police Medal Ceremony was hosted by Superintendent Melissa Webbers, and the awards were presented by VPL Board Member Assistant Commissioner Michael Grainger APM.
Thanks to Carol Gilmour and the team at WD2 for keeping the connection between Police Legatees and police members strong.
Pic from L to R: Superintendent Melissa Webbers (WD2), Police Legatees Gail Norris and Valerie Cameron, Assistant Commissioner Michael Grainger APM (Western Region).