Police Legatees connect in Kyneton!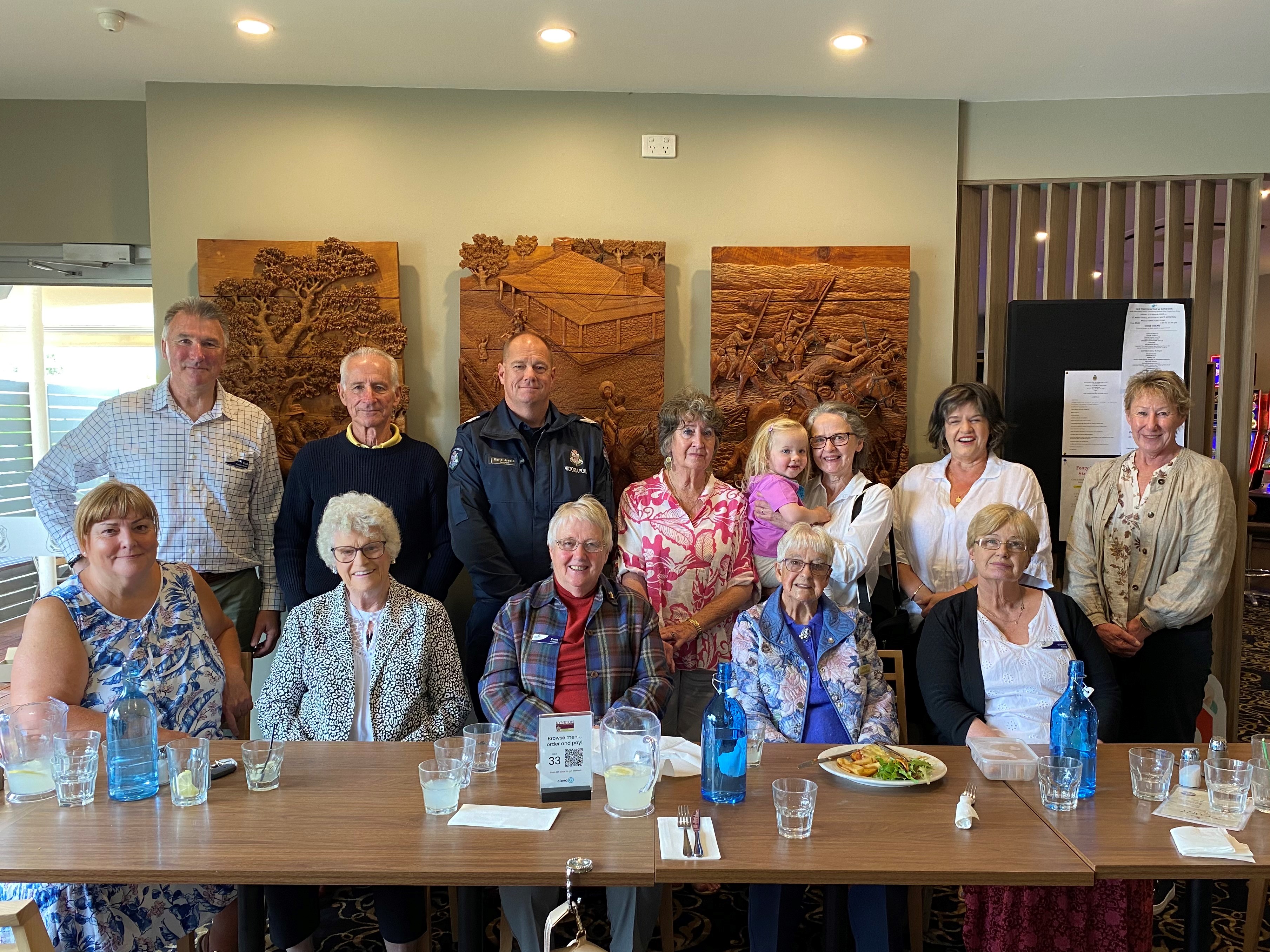 Published: Tuesday 14 March 2023
What a lovely catch up for this group of Police Legatees at the Kyneton RSL last week, who were joined by local police members and VPL staff.
These small local connection lunches, which we are establishing right across the state, assist local Police Legatees to get together regularly with local Victoria Police members, and other Police Legatees, to enjoy fellowship and connection. We couldn't do this without the support of Victoria Police Legacy Ambassadors, Victoria Police members and VPL volunteers.