Queens Birthday Honours for Victoria Police Members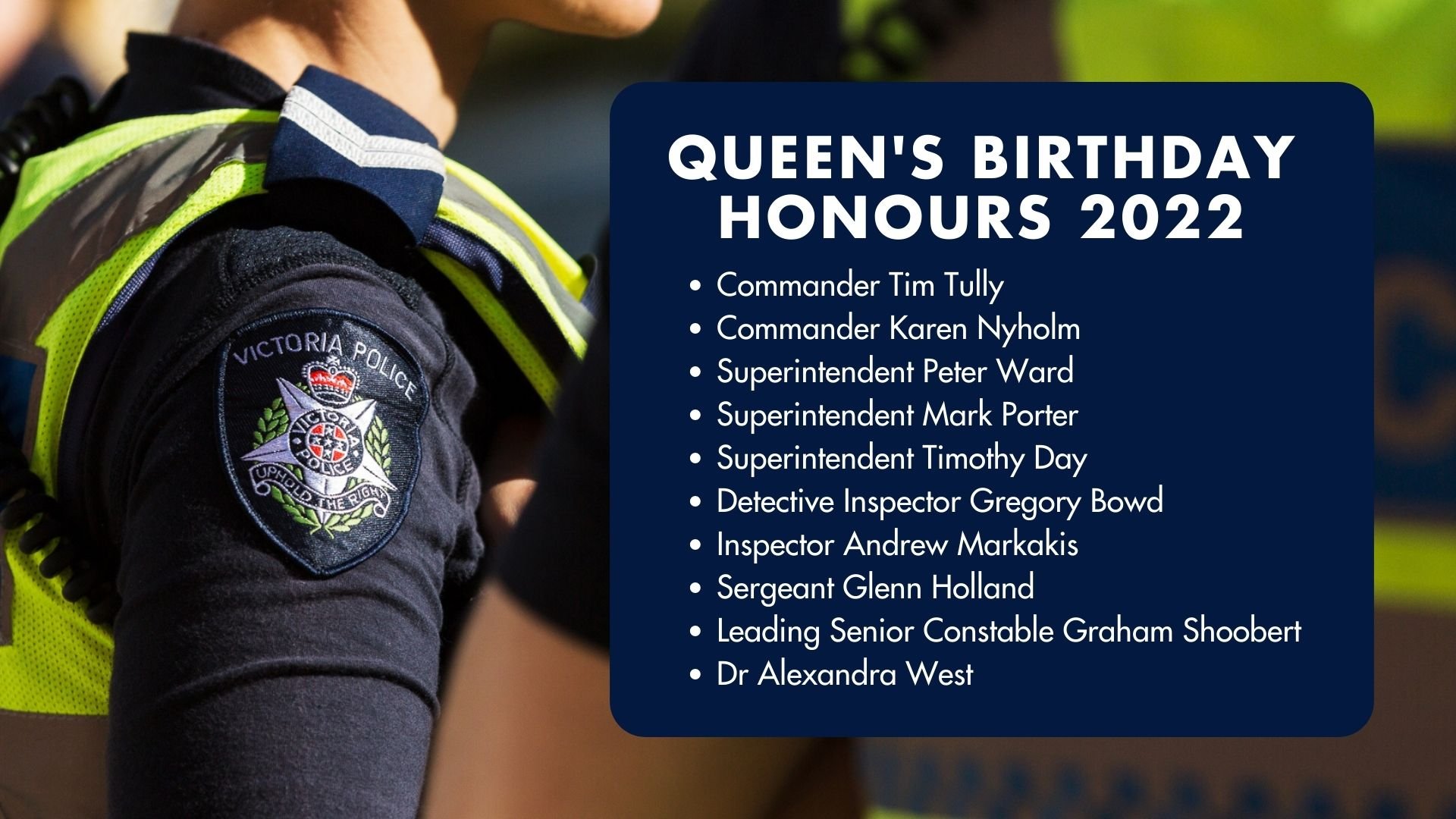 Published: Tuesday 14 June 2022
Congratulations to ten Victoria Police employees for receiving medals as part of the 2022 Queen's Birthday Honours.
Nine officers have received the Australian Police Medal and one public servant has received the Public Service Medal for their distinguished service and contributions to the community.

The recipients are trailblazers in their fields, including in the areas of counter terrorism, homicide, search and rescue operations, state emergencies and community engagement.

Read more about their achievements here https://go.vic.gov.au/CbC1Va

Please join us in congratulating them for their outstanding service.