Sydney donates again to VPL!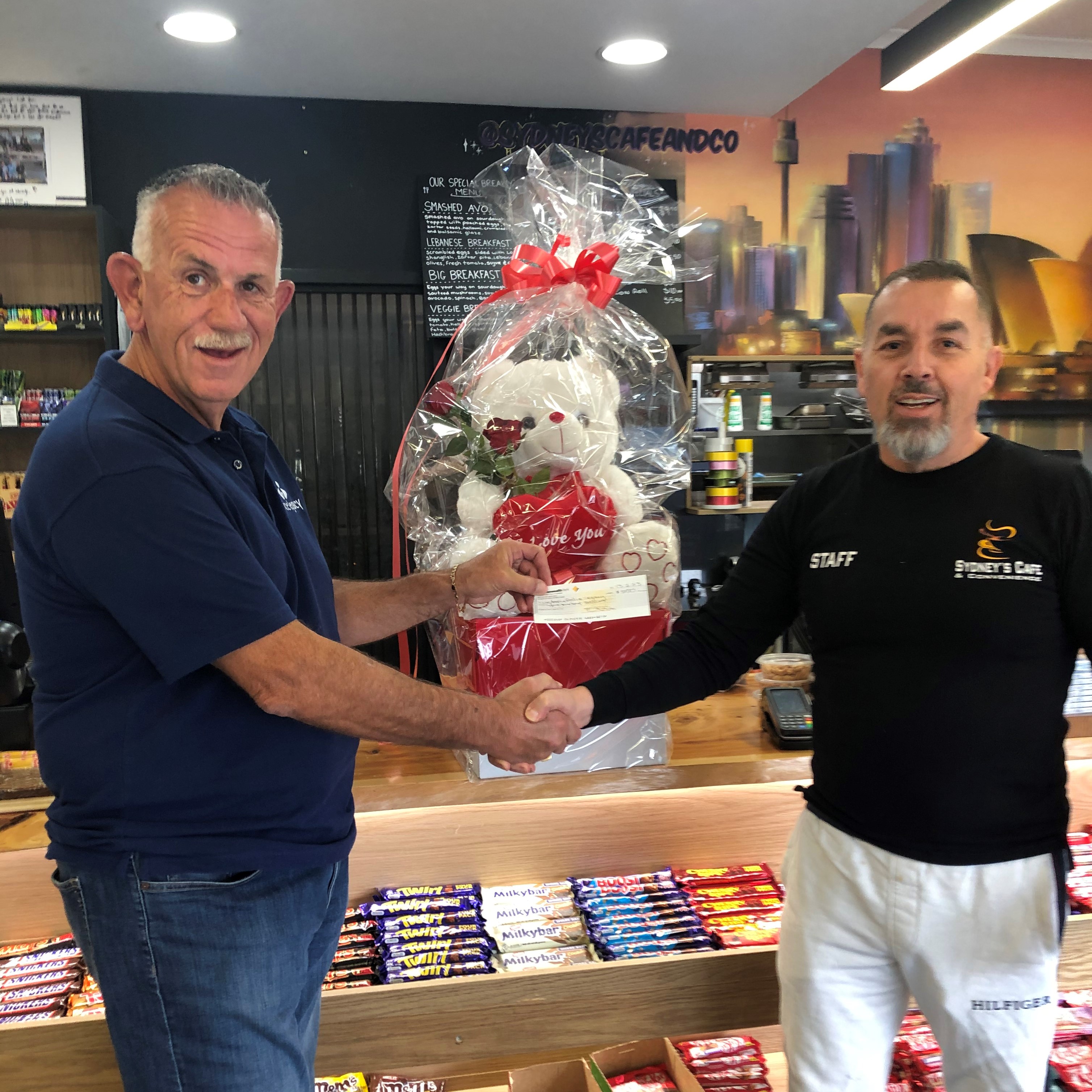 Published: Monday 13 February 2023
Thanks to a fantastic small business, Sydney's Cafe and Convenience in Mernda, who have once again shown their support for the policing family by donating $500 to Victoria Police Legacy through their 'Valentine's Day' raffle. A huge 'THANK YOU' to owner Chris Kahla and his family for yet another great effort!