VPL 2022 Ride to the Wall Charity Ride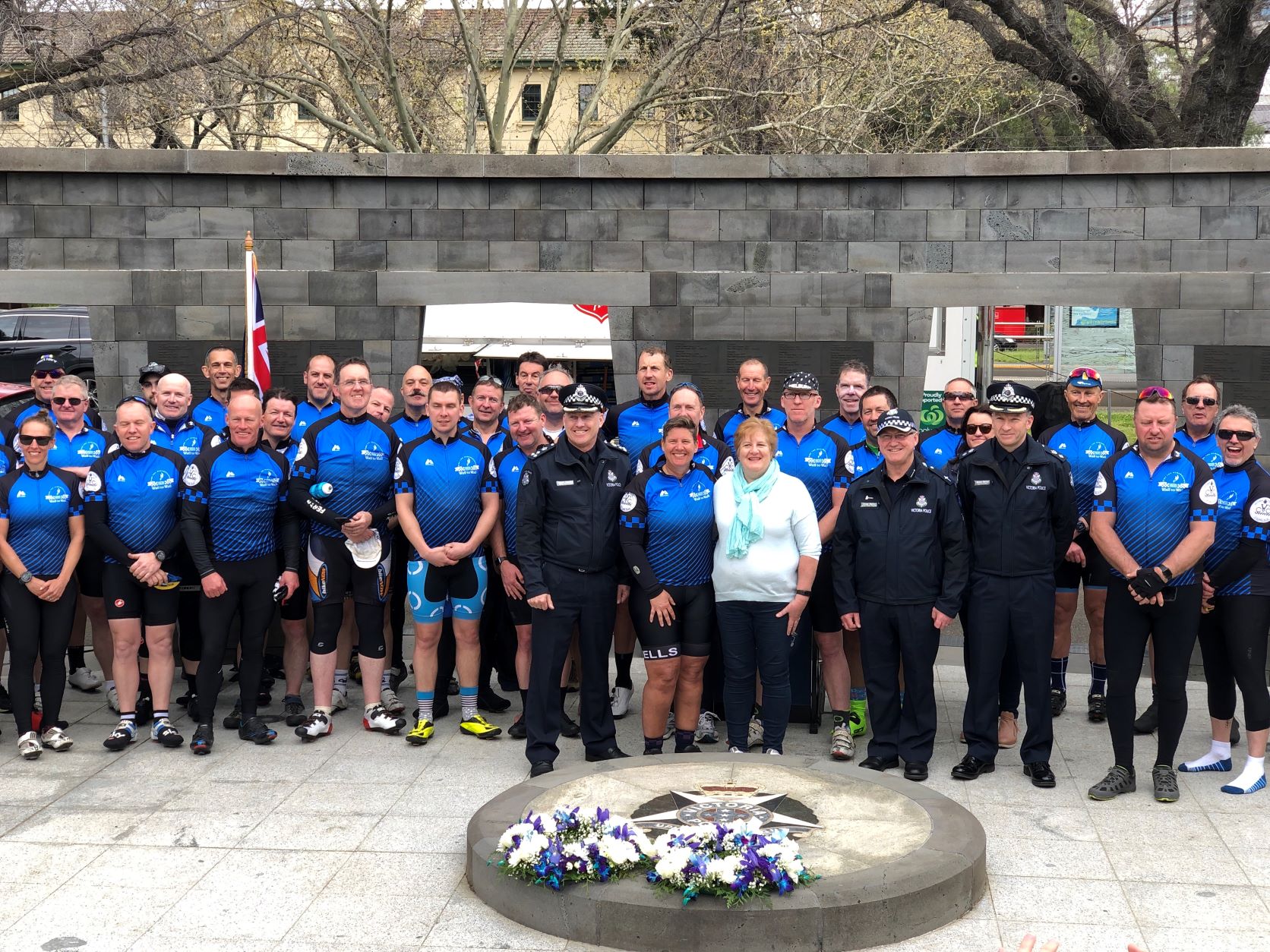 Published: Tuesday 23 August 2022
Victoria Police Cycling Club (VPCC) Ride to the Wall charity bike ride is in it's eighth year and will again raise funds for Victoria Police Legacy. VPCC members and cyclists will get on their bikes for a ride on 2nd October to raise awareness and funds whilst commemorating the lives of Victoria Police family members who are no longer with us.
This year's ride is dedicated to Paul Algie who died recently. Paul was a member of VPCC and had undertaken a number of the 3 day Legacy Rides.
Join the team or donate for a team member on the VPCC Ride to the Wall charity bike ride by clicking on this link https://www.justgiving.com/team/vpl2022ridetothewall Encourage your work colleagues and others to support this event.