VPL at the Victoria Police Careers Expo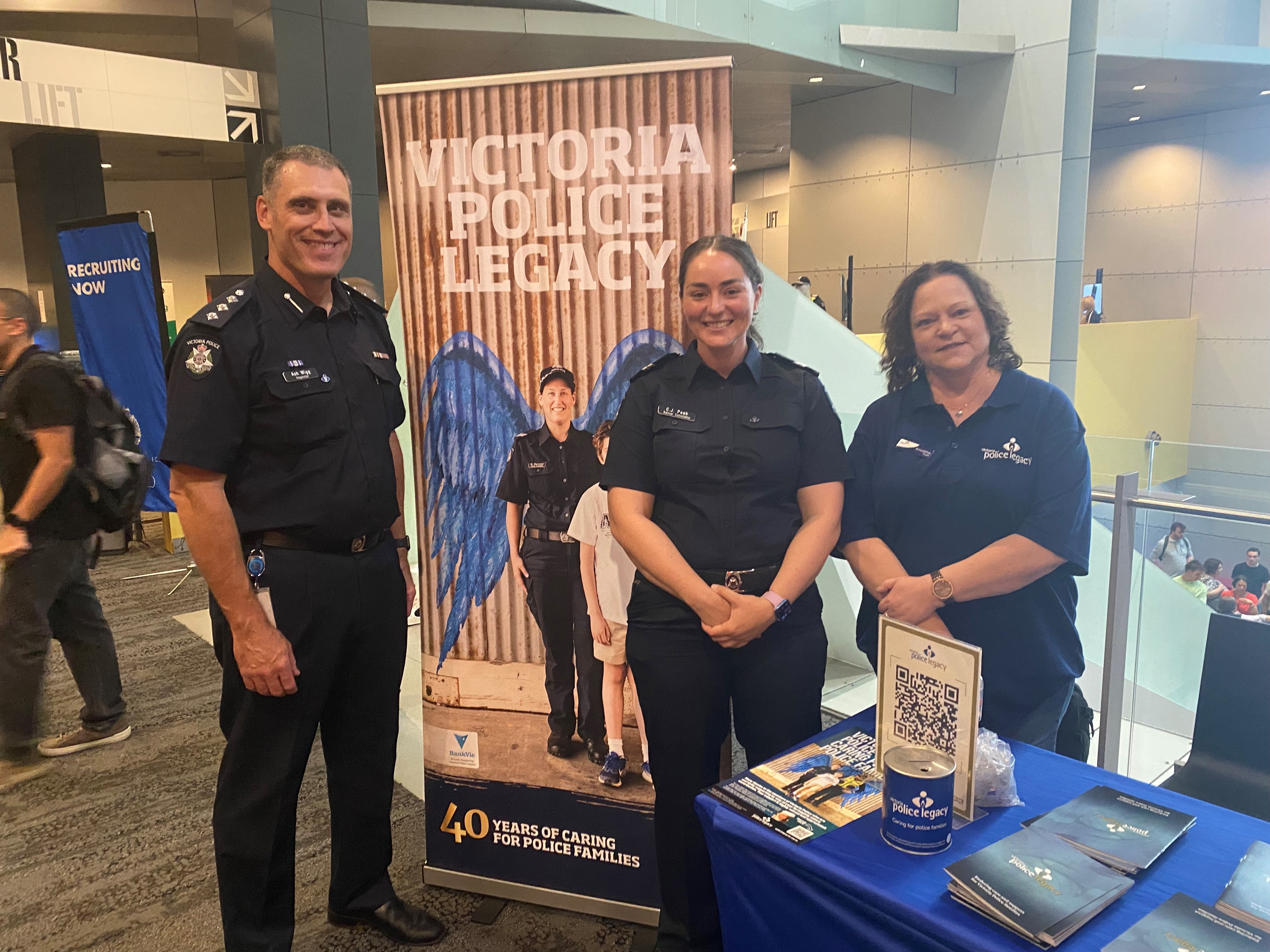 Published: Wednesday 22 March 2023
What a great day at the Victoria Police Careers Expo held at the Melbourne Convention and Exhibition Centre on Saturday. The expo provided prospective new police recruits the opportunity to meet with Victoria Police Recruitment, learn about the different roles within Victoria Police, hear from a special line up of guest speakers and gain insight into the application process.
Victoria Police Legacy Ambassadors Inspector Ash Wigg and Senior Constable Charlotte Peak, and VPL Volunteer and Police Legatee Krisz Toth were there to discuss all things Victoria Police Legacy with the attendees.
Thanks to Victoria Police for an informative day and for the time spent with those who might want to engage in a more meaningful job; one that makes a true difference to the community.