VPL attends moving dedication service at The Victoria Police Academy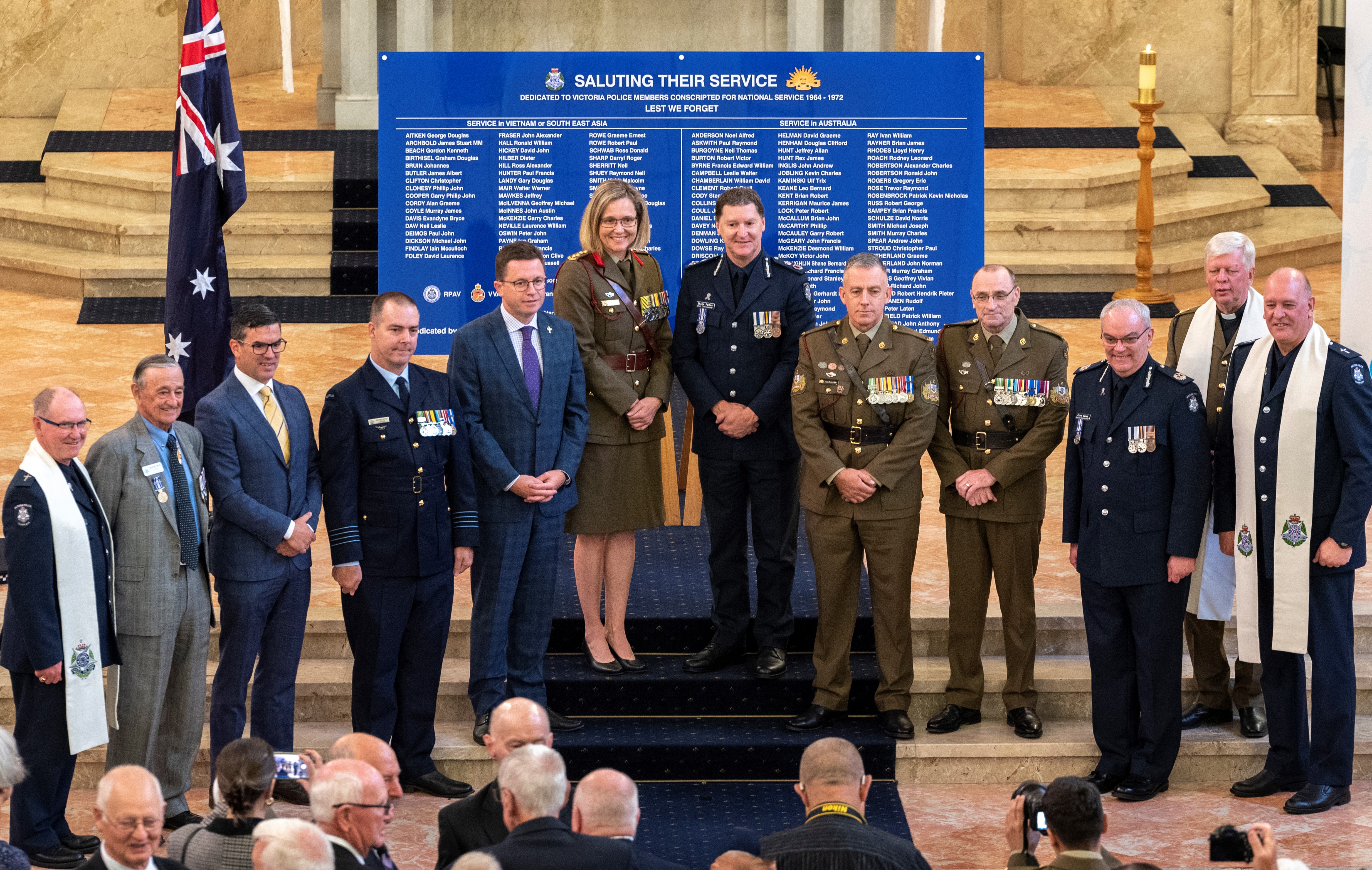 Published: Monday 27 February 2023
VPL were proud to recently attend a moving dedication service at The Victoria Police Academy to salute the 134 serving Victoria Police members, which included eight Police Legatees, that were conscripted for National Service in Vietnam between 1964 to 1972.
It was wonderful to see Police Legatees and police members being recognised for their service with the unveiling of an honour board that will be displayed at The Victoria Police Academy.
Thank you to Victoria Police Assistant Commissioner Kevin Casey and his team for organising such an amazing dedication service.