VPL continues enhancing support to male police legatees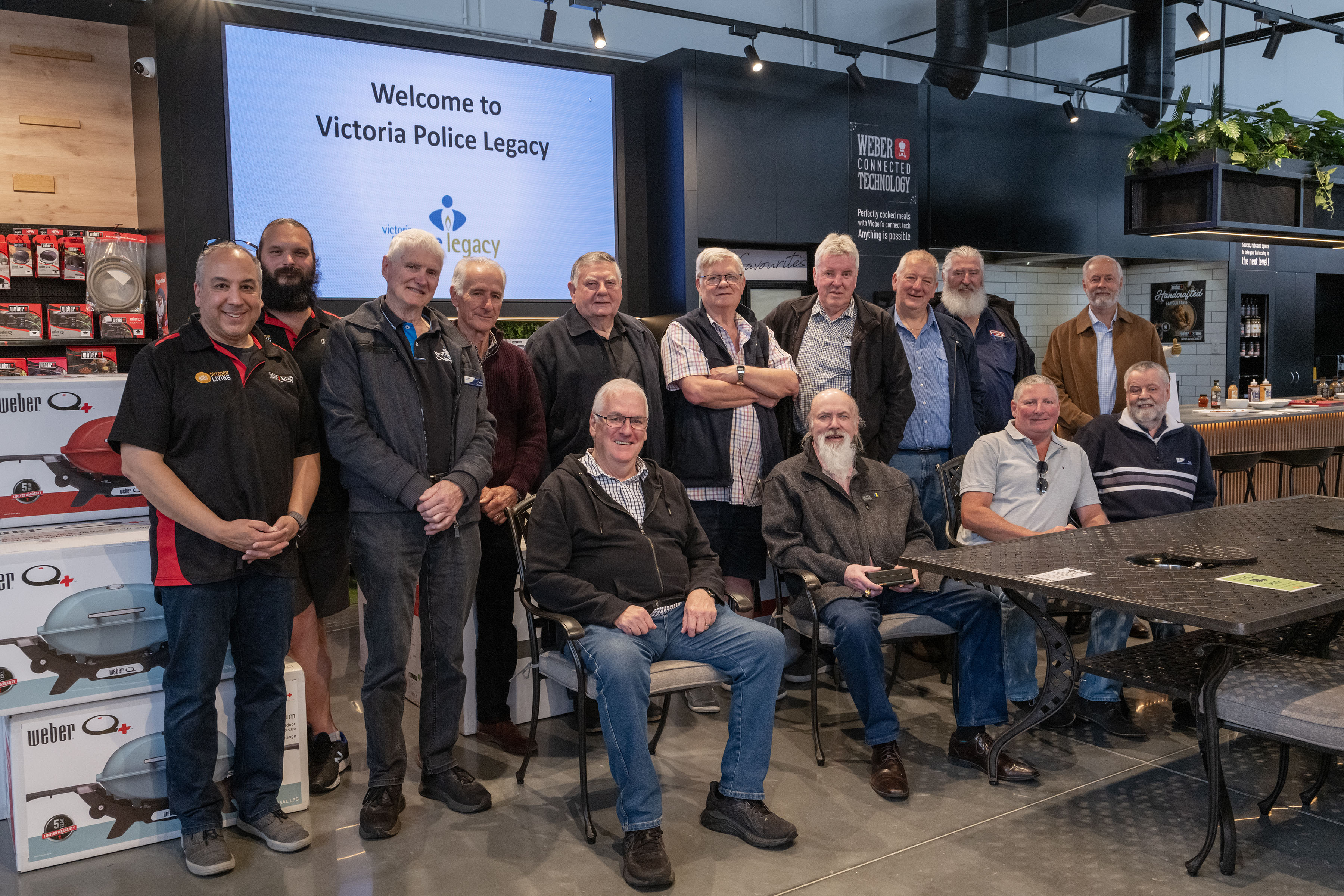 Published: Wednesday 15 November 2023
This great group of Police Legatees enjoyed a mouth-watering barbeque cooking demonstration by Tariq and Steve of Ellis Outdoor Living in Bayswater North this week. It was the first of many events to come after a forum in September on how Victoria Police Legacy can continue to enhance support to male police legatees.
Learning a few special tips to improve their barbequing skills for the upcoming summer season, they also sampled sausages, beef and lamb meatballs and pork loin steaks accompanied by an incredible range of sauces.
The fabulous lunch that followed at Club Kilsyth meant that evening's meal was bound to be a small one!